Knits-krieg
It has been so long...but you see, I have grown sick and tired of using a scanner to create demented pictures of my work! So.. I finally decided to use the camera (why not before, I have no idea) and take pictures of all of my current works and finished projects. I'll try to organize these for better viewing happiness. Enjoy.
First up: Operation August Baby a.k.a a bundle of presents a baby to be born in August.
As shown by my lovely and plushy assistants.-Crocheted blanket using baby boucle-3 hats all made on the Knifty Knitter-Oversized patchwork pillow...
...as welll as some baby booties that had their picture taken at an earlier time.
Next, "Garage Sale Wonder Yarn Crocheted Bag"
It also includes a little hole on the side for yarn to pass through should I use the bag as a yarn project caddy.
...as shown again with my plushy assistants.
Next, the glorious Knitting bag (look at its greatness because it took a lot of work to get it to look that nice!)
I find the pattern company "Simplicity" to be very ironic because I am usually very confused with the patterns (especially this one!)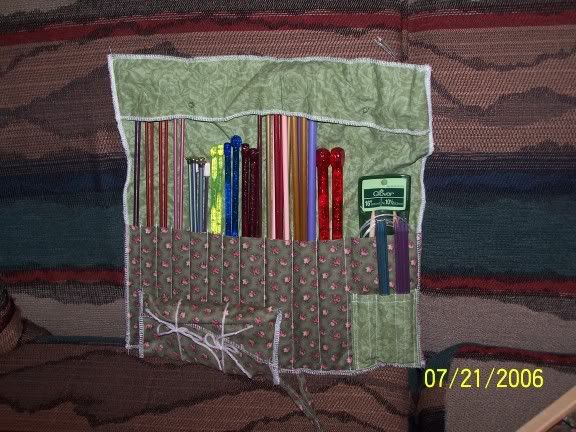 I decided to make a needle caddy and notions caddy for the bag since it only made sense to do so.
Close-up!
Next, my very very first sock project! One sock is completed and the other is along the way.
Next, on humorous note, the knitted cactus! (this one doesn't prick you!)
Yes, the chair is hung on my wall. :)
Next, a very fashionable knitted scarf that I am working on.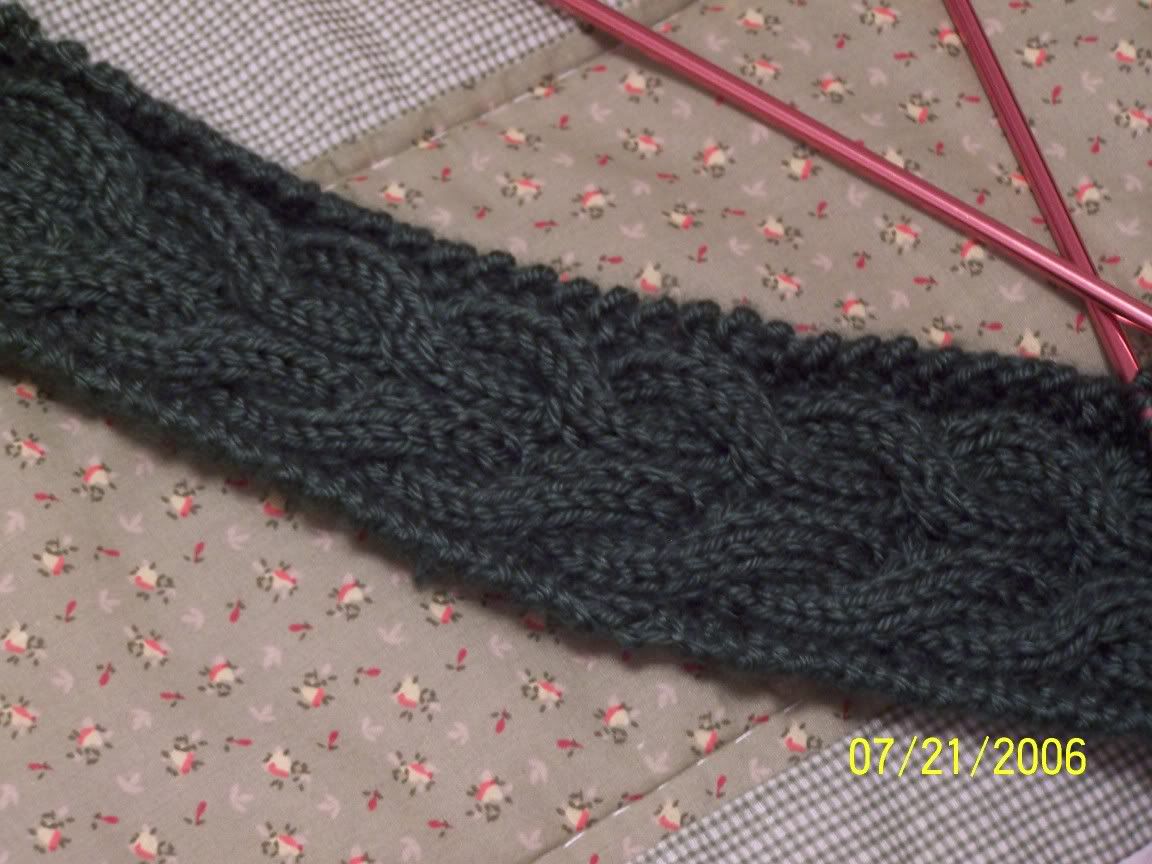 I love this simple cable! It's so pretty!
Next, the current Nautie project from Knitty.com
almost done!
Next, my very stylish knitted beret. A black beret.
This piece is modeled by an associate of mine.
Next, quite simply, it's a crocheted jellyfish!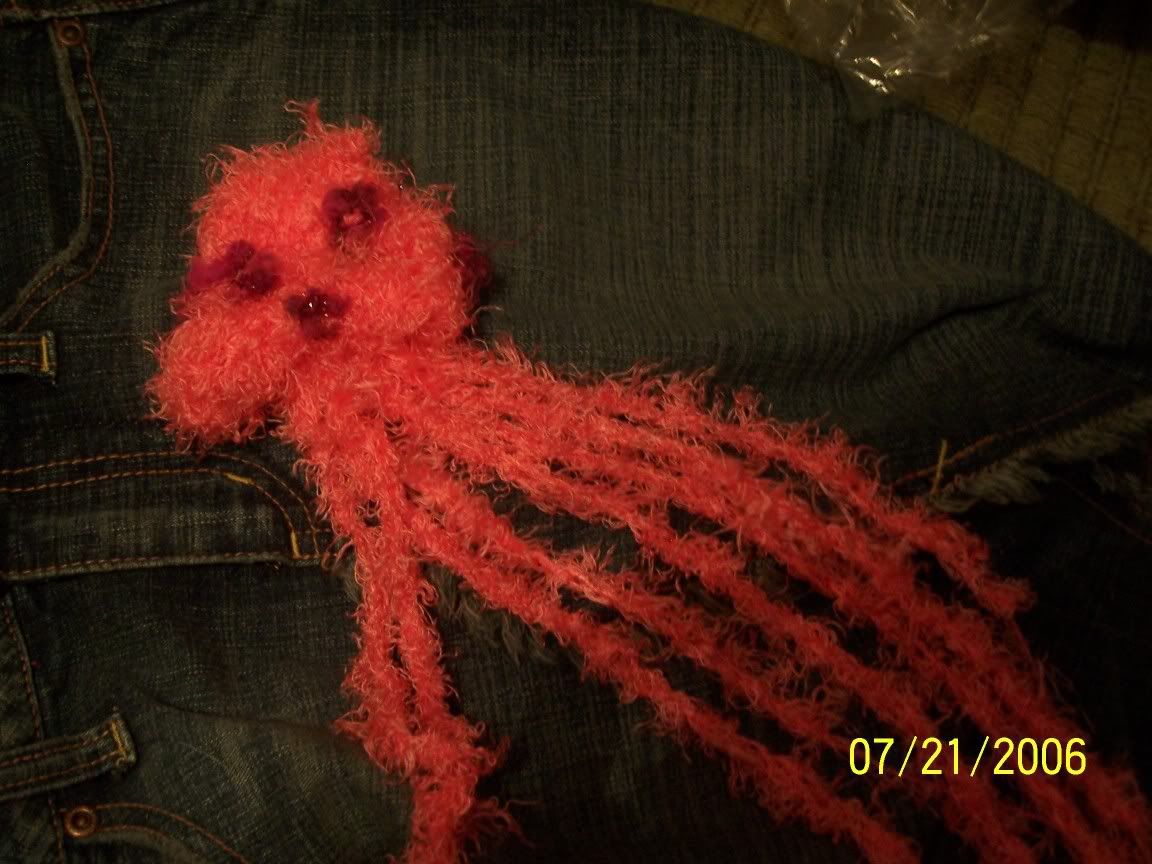 Yes, I was bored. I crocheted it during an episode of
Dr. 90210.
Well, folks, that was quite fun to see my nearly neglected blog come to life in the form of "knits-krieg posting,"
wasn't it? Now that I figured out how to get pictures on here via camera hopefully, you should see very very good pictures of my work in the future! Until then, keep crafting!